From fly fishing to rod building
I started fly fishing in 1992. I was 13 years old back then and I went to fly tying course which was instructed by Veli Autti. Who is well known in the fly fishing scenery in Finland. Next summer after that I went to a river and hooked my first grayling with a dry fly. That small fish pointed my way to fly fishing. Now 26 years later I´m married, I have two wonderfull kids and awesome wife. And then there is fly fishing. Fly fishing has a big and positive role in my life and same goes for rod building.

Year 2011 I found Epic fly rods and decided, that I will start building fiberglass rods. Before Epic blanks arrived to Finland I started my rod building with TFO´s carbon rods. Then in year 2012 I really started building rods when Epic blanks arrived from New Zealand. Later I discovered Bluehalos blanks. Year 2015 I ordered my first Bluehalo blanks. After that moment I have been building mostly on Bluehalo´s blanks. Besides building halos I have had couple of special rod projects, Example three Fred Paddock´s series, Two Seele comp, etc...so if needed I can build other brand than Bluehalo just contact me. Still today I´m a big Bluehalo supporter. I like to fish with those blanks and build those as well.

​My goal as a rod builder is to improve my work every time when building a new rod. Im aiming to build only hand crafted master pieces. Rod after another.
​
Fly fishing is an endless journey and so is rod building. I have chosen both. And for that reason I fish and I build and I repeat.
---
My first fly fishing experience with a fiberglass rod:
After a long winter in 2013 the spring finally came. During the winter I had been building fiberglass rods but still had not get the chance to fish with one. In April when the first
stoneflies started to hatch, I went to river with my new custom build rod "Epic 580 Nude" and Bozemanreel model SC325 a perfect pair.
I hoped
to catch something, even a small brown trout, so I would know how the rod and reel works. Hatching started and my first fish with fiberglass rod was a beautiful 58cm brownie, taken with a small dry fly. Imagine that! The rod and reel performed perfectly and I was totally sold out.
---
Today I mostly use Bluehalo´s 3-5wt for dry fly fishing and fishing with small nymphs. 6wt or 7wt is my option when I cast bigger streamers or pike flies. All blanks got more power, than you could actually believe. And when you get a nice trout hooked, It feels good! And you are the one who tells the fish how this fight will end.

Bending glass with brown trouts...hard to beat that feeling.
---
Powered by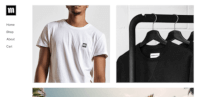 Create your own unique website with customizable templates.